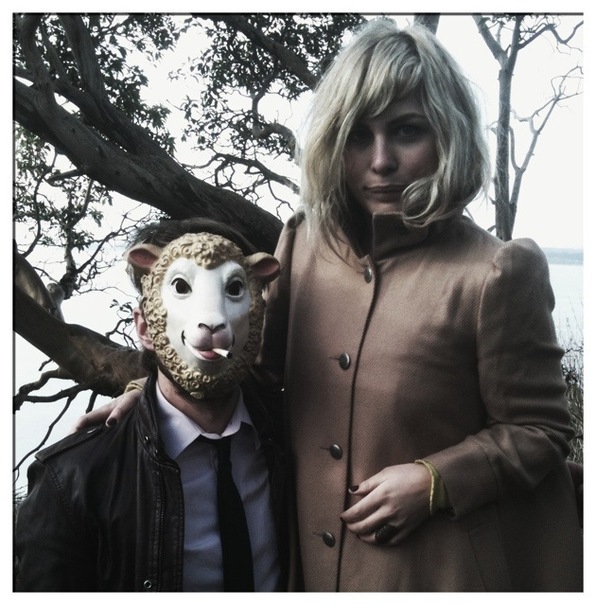 Name: The Head and the Heart
Artist: The Head and the Heart
Release date: April 19
Genre: Folk rock
How to describe it: Warm, earnest
Best song: Down in the Valley
Honorable Mentions: Lost in My Mind, Honey Come Home
While they look like a nice old Seattle folk band, I cannot help but think of this year's sweethearts, The Head and the Heart, as a choir. What makes this group so incredible is the way their three main singers spill their hearts out in triad-chords over the simplest of acoustic rhythms. At times, a single vocalist will take the lead on solo, but the triad will come through as an accent and just melt your soul (see "
Winter Song
") There's a country twang intermixed with a folk thematic vein that is simply irresistible. I would say that in this debut album, the first three songs miss the target in terms of having too much of a poppy pull, but as soon as their classic "Down in the Valley" starts with the beautiful line, "
I wish I was a slave to an age-old trade,
" (On first hear I thought Josiah Johnson was saying "angel trade", and I will always hear it this way. This is one way you learn to love music: by interpreting it your own.) the next seven songs are pure magic about home.  Seattle has a lot to be proud of already, and this new band is just the bow on the basket. I can't think of a more perfect folk story: strangers from all around the country come together in the musical hearth of the west coast, meet at an open mic pub, put together a beautiful set that they distribute at local record stores in handmade denim sleeves, become an instant bestseller and soar to the indie spotlight. And even today you can go on YouTube and find their greatest performances are simple live sets on Seattle's KEXP, or just two or three of the band members singing to a long acoustic guitar on the street at night. I chased them in New York and missed their concert, but finally caught them at Treasure Island, playing possibly my favorite song of the year. This is what it means to be an indie band: to be loved, not popular.  UPDATE: The band read this post and
retweeted
it! This is exactly why I love the independent music scene, and why I love The Heart and the Heart.